Happy Friday, friends! I've decided to use my favorite day of the week to share with you some of my favorite things. It could be things I'm eating, buying, reading – pretty much anything that's been getting my attention. My hope is that you'll come across something that strikes your fancy as well.
What I'm Reading:
I picked up Hillbilly Elegy soon after the election as part of a book club we started at work. This memoir by J.D. Vance tells the story of how a young boy from Appalachia overcame poverty, addiction, and instability and gives an eye-opening portrayal of rural, white America. I'm about half way through, and I'm finding it hard to put down. This is definitely worth the read.
What I'm Shopping For: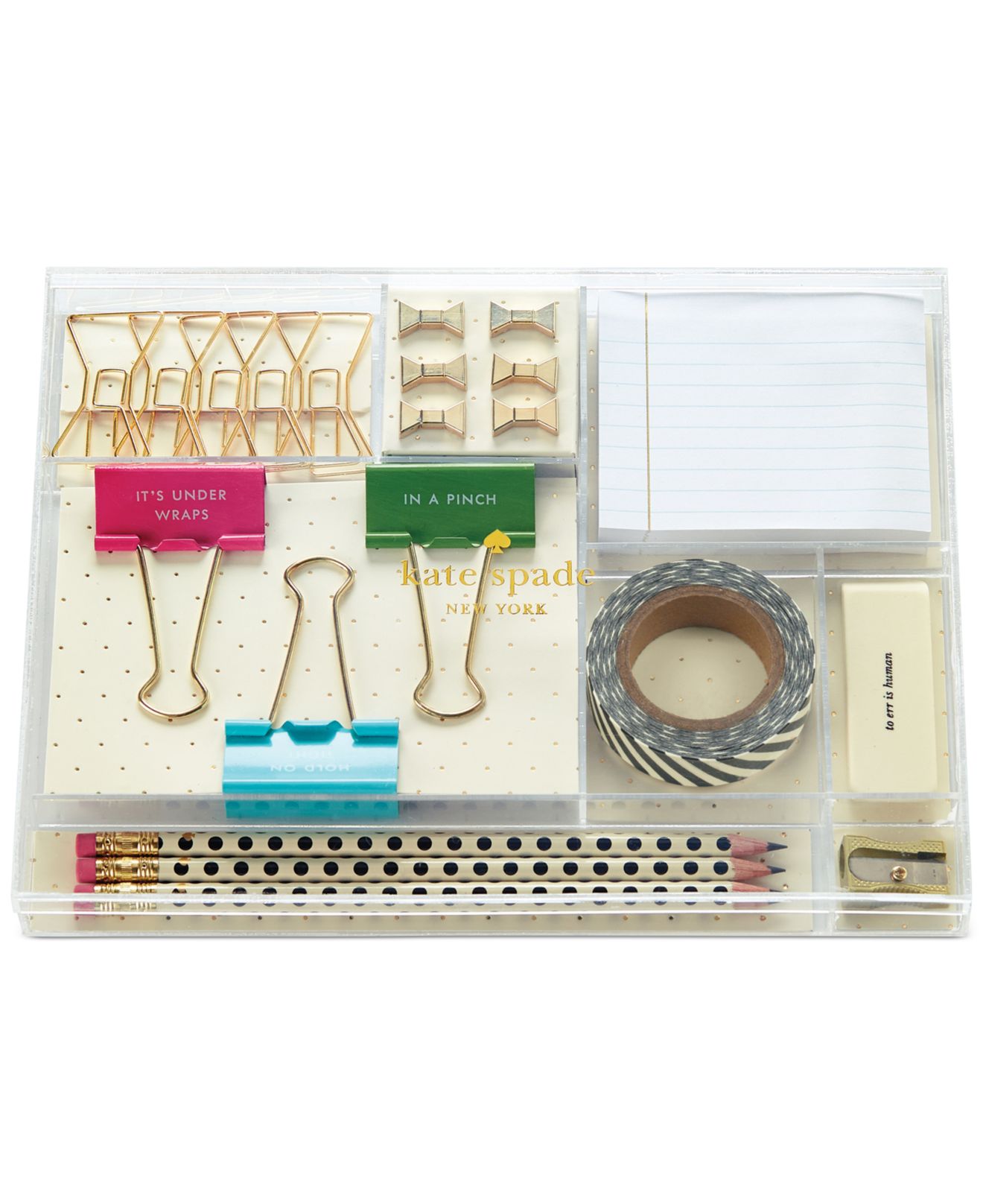 There are few things I love more than office supplies. Office Depot is one of my favorite stores (no joke). And I love anything that is both functional AND pretty. With the new year coming up, I'm looking to freshen up my stash. I'm loving these Kate Spade office supplies and hope to add some to my collection.
What I'm Cooking:
This One Pan Mexican Quinoa is one of my absolute favorite dishes to make (and eat). It's my go-to quick and easy dinner recipe and there are always leftovers for me to take in to work for lunch. Best of all, it's healthy so I don't have to feel guilty about eating it several times in a single week. For all of you busy ladies out there, this recipe is definitely a winner.
Be sure to share some of your favorite things with me in the comments!  Have a great weekend, everyone!